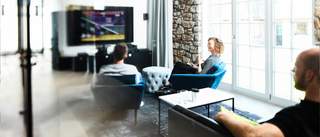 Why we love
working here.
Flat hierarchies, dynamic projects, the perfect surroundings and, above all, a unique team of great people make our company culture something very special. You won't want to leave once you're here.
In our work, we benefit from the friendly atmosphere of small teams.
We enjoy the freedom to decide for ourselves how we reach shared goals and what technologies we use to get there. That's an important part of
Lotum's DNA!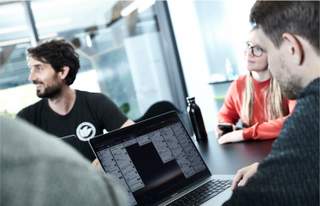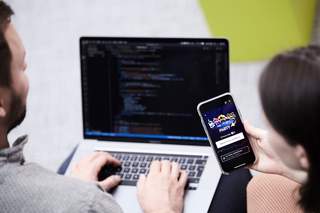 No customers, no clients, no distractions. We are completely self-financing and can focus on what makes our users happy.
One of our regular team events in 2019 was a visit to Eco Kart Frankfurt, the indoor karting track, where Maren topped the podium. This is what winners look like!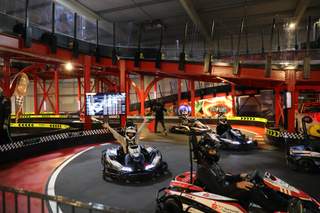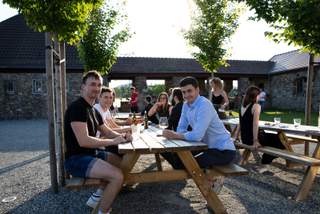 We do things together after work regularly – in either the real world or the virtual one, either planned in advance or on the spur of the moment. The office and garden are available for us to use anytime for game nights or a round of cool drinks.
The special atmosphere here is also due to the fact that our founders have been friends since school days. Thanks to Jens, Sebastian and Dominik for creating an environment for this unique culture!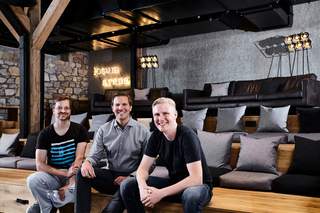 I really like the atmosphere here, you have to experience it yourself.
Vanessa, in Team Content since June 2019
Kim Scott's
"Radical Candor"
is a great inspiration for our open feedback culture. We are continually discovering potentials in and giving praise to each other, especially in our Feedback Fridays. It helps us express our appreciation in direct communication on a daily basis.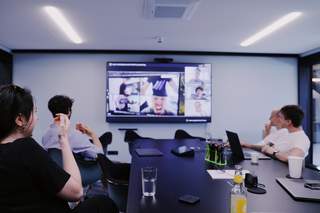 We love trying out new formats for company events. In our Home Office Challenge, we mastered a wide range of skills, learned new things and laughed a lot.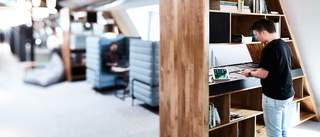 Our library features testing devices alongside specialist literature. We are driven by our thirst for knowledge and we support all forms of further education.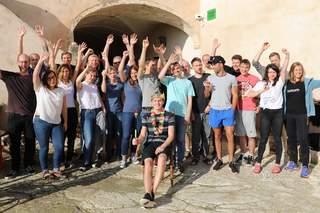 Eleven people in this photo have been with Lotum for 10 years or more. When Carlo's 10th anniversary at the company coincided with our weekend on Mallorca, we were able to crown him King of Mallorca that same weekend.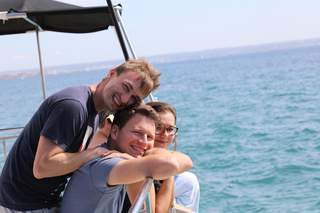 No, there are no travel influencers. Just three colleagues on a catamaran for our annual Lotum Weekend that took us to Mallorca in 2018.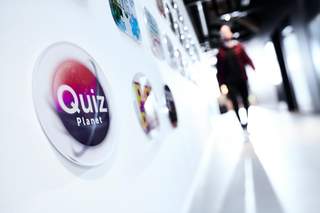 A glance along our "Wall of Games" with the games we have published to date shows just how varied our work is.
As a team, we not only solve problems together, we grow together.
Anja, in Team Design since Mai 2016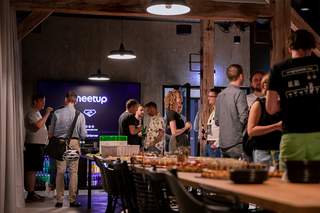 Selected speakers, tasty snacks and a relaxed atmosphere. Exchanging knowledge about app and web development is the focus of our meetups.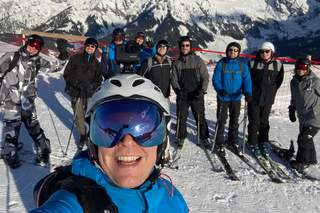 In bright snowy sunshine, we spent our Lotum Weekend 2020 in the Austrian ski resort of Hochkönig/Maria Alm.
Our office is not only attractive and well-equipped; sustainability was as important in its design as a fast internet connection.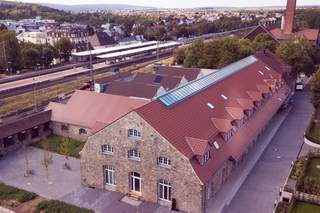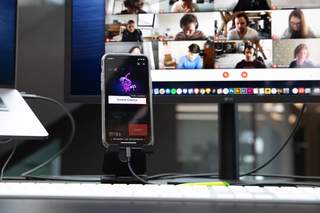 Before we publish extensive game features, we still test them thoroughly together – even when working from home.
In 2019, we celebrated the move to our new office with a big summer party with friends, families and good food.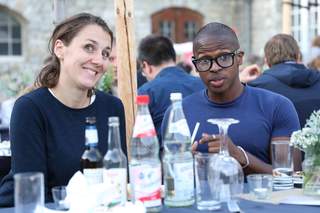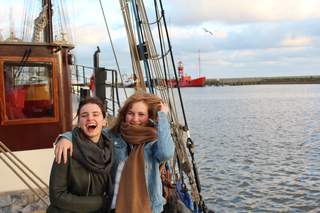 We spent our Lotum Weekend 2016 sailing through the tidal flats of the Netherlands. Onboarding can be so much fun, especially when it takes place on board a sailing boat, as it did for Anja and Maren.