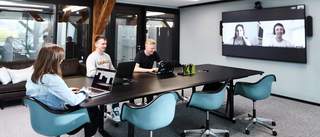 Do you want to work on mobile games that millions of friends and families play together? Then you've come to the right place!
What we offer:
The list of benefits is long and always growing – here is just a small selection...
Stay flexible
Work in the office or from home – it's up to you.
Early bird or night owl
Thanks to flexible working times, you decide when you work.
Smooth transition
Our Boarding Apartment is available to you free of rent.
Pick your ideal devices
Notebook, smartphone, office equipment for your home – work with the latest devices!
Keep fit
Take advantage of e-bikes, a gym membership, free fruit and much more.
Never be hangry again
Every day, enjoy a fresh, free lunch made from locally sourced ingredients.
Hesse's loveliest office
In our modern, perfectly tailored office, no wish goes unfulfilled.
Ideal connections
Railway station and free car parking right by the office.
Learn as much as you want
You can make use of all kinds of further training to satisfy your thirst for knowledge.
Application FAQs
We would like to answer the most frequently asked questions about our vacancies and the application process here – generally and with regard to the current pandemic.
Are the listed vacancies up to date?

Yes, all advertised positions are currently open. We can arrange a start date to suit you. As we are interested in long-term collaboration, we exclusively offer permanent employment contracts.



How do you work in the current pandemic?

As we already used communication tools like Slack before, the transition to remote work and working from home was much easier for us. Most meetings take place virtually now so that colleagues can participate flexibly from the office or from home. We have enough space in our office in the Alte Saline to maintain social distancing, and we also have a modern air-filtering air conditioning system. This means we can currently decide where to work based on our individual requirements.



What if I don't have a good office setup at home?

From very early on, we started to equip home offices in the best possible way. Besides screens and other hardware, this also includes free internet upgrades so as to make decentralised working as comfortable as possible.



I have children to care for – how do I manage?

You're not alone. Many of us have children who are currently at home. Nobody will be cross if your child appears on your webcam or wants to say a quick hello. You can arrange your work time flexibly and even reduce it if you need to.



How are current events affecting company culture?

We adapted to the pandemic in the best ways possible. Be it presentations to the whole company, feedback meetings or retrospectives – we were able to quickly establish decentralized equivalents for everything. We are also an unbeatable team outside the workplace – for example during our short morning workouts in front of our webcams or at after-work events with social distancing and safety measures.



Has Lotum been affected financially by the coronavirus pandemic?

We are more thankful than ever to be part of the games industry. In the current situation, many people around the world are increasingly using social games like ours to keep in touch with friends and family. As a completely self-financed and profitable company, we are excellently positioned, both in the current situation and beyond.



Can I also work for Lotum remotely?

Since the beginning of the pandemic, we have been working wherever it makes the most sense for us, irrespective of location. We are well equipped for flexible working models in terms of technology and organization. In the long term, individual teams will be responsible for deciding how much time will be spent working on site in the office or from home/remotely. Whether we can imagine colleagues collaborating in a decentralized manner in the long term depends on several factors such as the individual learning curve or communication skills. Please get in touch if you would like more information on this.



What is your corporate language?

Our in-house communication is in German. Not always without errors and accents, but good enough to be able to communicate with each other easily. As we have some international business partners, English is also used daily in some roles.



Which documents should I submit with my application?

In principle, we review all documents that you submit to us with great interest. We want to build a comprehensive understanding of you. But you are the best judge of how we can best achieve this. In addition to your CV, we welcome, for example, a cover letter, academic and work references, your portfolio, a project list or a link to your Github profile.



How does the interview process work at the moment?

We currently do the initial interview by video conference. You receive the video conference access data well in advance so you have the chance to test your microphone and webcam. For any subsequent steps in the application process, we are keen to invite you to a meeting onsite or, if required, we can take these steps online as well.



There are currently no suitable vacancies for me. Can I also apply on my own initiative?

Applications on your own initiative are always welcome. We will gladly check if we can offer you an adequate position that suits your qualifications.



Can I undertake an internship at Lotum?

A close mentoring relationship and steep learning curves are important to us. Due to our current team set-up, unfortunately we cannot guarantee this for interns, therefore, we are not offering internships. If you still want to get an insight into what it's like to work in web and app development, just pop along to the programmier.bar events!



That all sounds very exciting. Where can I find out more about Lotum?

If you would like to find out what is currently on our minds and what has happened in the last few months, take a look at our social media channels! You can also find honest insights from colleagues and applicants on our Kununu profile.



I still have some questions. Who can I contact?

No problem! Michael and Sophie will answer all your questions. They will be happy to give you more context on specific jobs or the application process where necessary. You will find their contact details here and under every job description.


How to join us:
Apply now! Speculative applications are always welcome.
Get to know us! Find out more about us in an initial video call with a member of your future team.
Take a look around! In your first meeting onsite, you'll meet more colleagues that you can dazzle with your skills.
Personality is everything! In a second meeting onsite with our 3 founders, you can compare your values with ours and see if it's a match.
Get started! A structured onboarding and open arms await you. We will also help you move and our boarding apartment is available to you free of charge.
Please note: as German is the official language at our company, we require very strong German skills (level C1).
We are your first contact at Lotum and look forward to getting to know you. Please feel free to contact us if you have any questions.
You want to apply? You can find the application form under the respective job description.