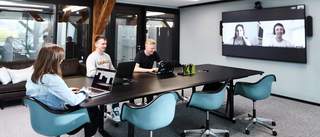 Do you want to work on mobile games that millions of friends and families play together? Then you've come to the right place!
What we offer:
The list of benefits is long and always growing – here is just a small selection...
Stay flexible
Work in the office or from home – it's up to you.
Early bird or night owl
Thanks to flexible working times, you decide when you work.
Smooth transition
Our Boarding Apartment is available to you free of rent.
Pick your ideal devices
Notebook, smartphone, office equipment for your home – work with the latest devices!
Keep fit
Take advantage of e-bikes, a gym membership, free fruit and much more.
Never be hangry again
Every day, enjoy a fresh, free lunch made from locally sourced ingredients.
Hesse's loveliest office
In our modern, perfectly tailored office, no wish goes unfulfilled.
Ideal connections
Railway station and free car parking right by the office.
Learn as much as you want
You can make use of all kinds of further training to satisfy your thirst for knowledge.
Application FAQs
We would like to answer the most frequently asked questions about our vacancies and the application process here.
Are the listed vacancies up to date?

Yes, all advertised positions are currently open. We can arrange a start date to suit you. As we are interested in long-term collaboration, we exclusively offer permanent employment contracts.



Can I work remotely?

Yes. You can work remotely on most teams as long as you are on-site at least five days a month. If you don't live within commuting distance of Lotum, we make it easy for you to be at the office by covering travel expenses and accommodating you in our boarding apartment or surrounding hotels. Beyond that, each team decides exactly how hybrid working is implemented based on their individual needs.



Will I be provided with home office equipment?

Yes, we will equip your home office in the best possible way. In addition to a notebook, monitor, and other hardware, you will receive a one-time payment of 1000 euros at the start of your job to ensure ergonomic furniture and a fast Internet connection.



Do I have to work overtime?

No. Even though we achieve a lot with small teams, we try to avoid overtime and give everyone at Lotum a great work-life balance. If it still happens that you work overtime, you can compensate for those hours or get paid for them.



How do you promote diversity at Lotum?

Diversity is of central importance to us. We believe a broad spectrum of perspectives will help us move forward. We welcome all applicants – regardless of age, gender identity, origin, sexual orientation, disability, or belief. We know that we still have a long way to go to achieve greater diversity among our employees. To raise awareness of this issue, we organize company-wide diversity and inclusion trainings, offer language courses, and specifically try to debunk gender stereotypes when we give young people insights into technical and design professions. Both in our corporate communication and in our game content, we pay attention to gender-sensitive language and a respectful representation of discriminated groups of people.



Which documents should I submit with my application?

We examine all documents that you submit with great interest. We want to get a comprehensive picture of you. However, you are the best judge of how we can best achieve this. In addition to your CV, we welcome, for example, a cover letter, academic and work references, your portfolio, a project list, or a link to your Github profile.



What does your application process look like?

We conduct the first interview via video conference. For the next step in the application process, where you will meet some of your future colleagues, we are happy to invite you to an on-site interview or, if required, to conduct another virtual meeting.



There are currently no suitable vacancies for me. Can I also apply on my own initiative?

Applications on your own initiative are always welcome. We will gladly check if we can offer you an adequate position that suits your qualifications.



What can I expect in my onboarding?

You can expect a well-thought-out onboarding process that will give you enough time to settle in and get to know all the essential areas. You will not only be supported by your team during the onboarding process, but you will also gain deeper insights into the work of colleagues from other departments to better understand Lotum as a whole. In addition, your onboarding buddy from the HR team is always happy to help you with any questions you may have.



Can I get an internship at Lotum?

A close supervisory relationship and steep learning curves are important to us. Due to our current team constellation, we, unfortunately, cannot guarantee this for interns and therefore do not offer internships. If you still want to get an insight into what it's like to work as a developer or designer, just drop by our events programmier.bar or about.design!



Is Lotum a safe employer?

Even though we have retained the agility and culture of a startup, Lotum offers you the security of an established company that will continue to be managed by our three founders. We are entirely self-financed, have been profitable for many years, and are equipped with financial reserves.



How do you make money?

We monetize our games through in-game advertising and optional in-app purchases. This allows us to provide players with our mobile games, new features, and content for free.



That all sounds very exciting. Where can I find out more about Lotum?

If you would like to find out what is currently on our minds and what has happened in the last few months, take a look at our social media channels! You can also find honest insights from colleagues and applicants on our Kununu profile.



I still have some questions. Who can I contact?

No problem! Michael and Sophie will answer all of your questions. They will be happy to give you more context on specific jobs or the application process where necessary. You will find their contact details here and under every job description.


We are your first contact at Lotum and look forward to getting to know you. Please feel free to contact us if you have any questions.
You want to apply? You can find the application form under the respective job description.