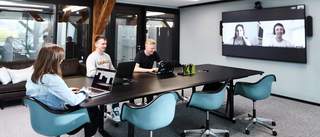 Do you want to work on mobile games that millions of friends and families play together? Then you've come to the right place!
What we offer:
The list of benefits is long and always growing – here is just a small selection...
Work where you like
Work from home or remotely. The choice is yours!
Early bird or night owl
Thanks to flexible working times, you decide when you work.
Smooth transition
Our Boarding Apartment is available to you free of rent.
Pick your ideal devices
Notebook, smartphone, office equipment for your home – work with the latest devices!
Keep fit
Take advantage of e-bikes, morning fitness, free fruit and much more.
Never be hangry again
Every day, enjoy a fresh, free lunch made from locally sourced ingredients.
Hesses nicest office
In our modern, perfectly tailored office, no wish goes unfulfilled.
Ideal connections
Railway station and free car parking right by the office.
Learn as much as you want
You can make use of all kinds of further training to satisfy your thirst for knowledge.
Coronavirus: Application FAQs
The current situation raises a lot of questions. We answer the most frequent ones here and show why, despite coronavirus, we are still on the lookout for brilliant applicants.
Are the listed vacancies up to date?

Yes, they are. Neither the number nor the type of vacancy has changed in any way because of coronavirus.



Has Lotum been affected financially by the coronavirus pandemic?

We are more thankful than ever to be in the games industry. In the current situation, many people around the world are increasingly using social games like ours to keep in touch with friends and family. As a completely self-financed and profitable company, we are excellently positioned, both in the current situation and beyond.



Are the vacancies short-term or temporary because of coronavirus?

As we are interested in long-term collaboration, we are still exclusively offering permanent employment contracts. All vacancies are for full-time positions.



How do you work in the current situation?

We were already using communication tools like Slack so the transition to remote working and working from home has been far easier for us. Of course, the number of video conferences has increased! We have enough space in our office in Alte Saline to maintain social distancing; we also have a modern ventilation system for climate control. This means we can currently decide where to work based on our individual requirements.



What if I don't have a good office setup at home?

From very early on, we started to equip home offices in the best possible way. Besides screens and other hardware, this also includes free internet upgrades so as to make decentralised working as comfortable as possible.



I have children to care for – how do I manage?

You're not alone. Many of us have children who are currently at home. Nobody will be cross if your child appears on your webcam or wants to say a quick hello. You can arrange your work time flexibly and even reduce it if you need to.



How does the interview process work at the moment?

We currently do the initial interview by video conference. You receive the video conference access data well in advance so you have the chance to test your microphone and webcam in peace. For any subsequent steps in the application process, we are keen to invite you to a meeting onsite or, if required, we can do these steps online as well.



How are current events affecting company culture?

We are trying to adapt to the new situation as well as we can. Presentations to the whole company, feedback meetings or performance reviews – we have been able to quickly establish decentralised equivalents for everything. We are also an unbeatable team outside the workplace – for example in our short morning workouts in front of the webcam or at afterwork events with social distancing and safety measures. So many things are possible even in times of a pandemic and we are excited to see what comes next!


How to join us:
Apply now! Speculative applications are always welcome.
Get to know us! Find out more about us in an initial video call with a member of your future team.
Take a look around! In your first meeting onsite, you'll meet more colleagues that you can dazzle with your skills.
Personality is everything! In a second meeting onsite with our 3 founders, you can compare your values with ours and see if it's a match.
Get started! A structured onboarding and open arms await you. We will also help you move and our boarding apartment is available to you free of charge.
Please note: as German is the official language at our company, we require very strong German skills (level C1).
Simply get in touch:
we are your first contact at Lotum and we look forward to getting to know you. Send your application documents or any questions by email to: bewerbung@lotum.de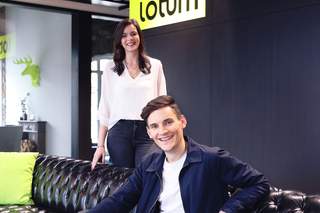 Sophie von Kretschmann & Michael Maier